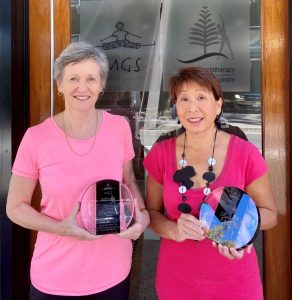 Wow! It is hard to believe that almost 6 months have passed since Leanne & I finally took the plunge into retirement at the end of June, this year, having worked in the profession for forty years.
Sadly, it was also the time that Sydney and then regional NSW  went into lockdown .. so our first months of rest, relaxation & recreation were not quite what we expected.  For me, there were no Tai Chi classes, Ukelele lessons to get stuck into, my trip to Adelaide was canceled, and fellowship with my Church family was limited to Zoom meetings only!
During this period of mandatory isolation at home, regular walks with a friend, picnics in the park, Zoom dinners, and trips to the supermarket and Harris Farm became highlights to the week!
The isolation made the loss of contact with both work colleagues & regular clients who were like another family, even more acute. For someone who has never experienced depression, for a short while, dark clouds loomed.
Hence the delay in penning this official goodbye .. thankfully it was short-lived!
To all the clients that we have had the privilege of treating, and getting to know personally, we thank you for your loyalty and support, and for entrusting your family and friends into our care as well!
To Dave, Matt & Scot at MGS & Manly Physio, we thank you for giving us the opportunity to join our practices in 2013, and for the graceful transition into retirement. It was a joy to come to work knowing that all the admin stuff was taken care of so efficiently by the three of you, and the wonderful admin team behind the front desk.
We wish you and all our MGS colleagues every success in the coming years. You have done remarkably well to weather two lockdown periods and steer the practice through different seasons and numerous staff changes!
Every success is wished also, to Abi and her team, as the new lifestyle Pilates program finally gets kick-started!
Thank you for our plaques, commemorating the years committed to the profession
We bid you a fond farewell, best wishes for the Christmas season, and may there be abundant blessings ahead in 2022!