Many breastfeeding women develop blocked breast ducts or mastitis at some point in their breastfeeding journey. It can be difficult to differentiate between a blocked duct, mastitis and engorgement as they often occur on a continuum and symptoms are interchangeable. Most women do not realise that early physio intervention can often help with management and in some instances reduce the likelihood of needing antibiotics.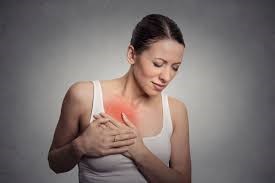 Signs of a blocked duct/mastitis
Lumps or hardness in the breast
Swelling of the breast
Pain in the breast or pain when your baby latches to the breast
Heat or redness in the breast (often but not always presenting in a wedge shape)
Fevers and flu-like symptoms including general body aches and fatigue
What would a physio consultation include?
A thorough breast assessment
Breast massage and education around self-massage techniques to assist with let-down and clearance
Use of therapeutic ultrasound to help increase circulation and clear the blockage (if appropriate)
Referral to lactation consultants or GPs as appropriate
What other techniques can help? Talk to our physiotherapists about:
What is best for the breast: heat or cold application.
Which breast to feed from first from first.
If/when to express/pump.
How to massage the breast (hint: evidence has changed!)
How best to position baby according  to blockage location.
Nipple shields: friend or foe?
Tips to minimise damage or irritation of the milk ducts
** If you have an active fever you should present to your GP first, however, if you have been on antibiotics for 24 hours you may present to physio.