Ankle rehabilitation – to tape or not to tape when returning to play?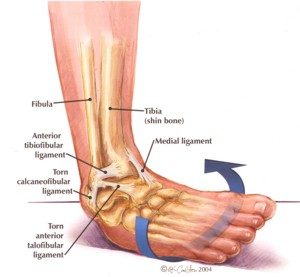 Taping and bracing of ankle injuries are both excellent ways to return to sport and decrease the likelihood of re-injury.
Personal preference plays a large role in choosing one or the other.
Cost is another factor.
The requirements of the injured ankle are a final consideration – if the ankle injury is localised only to the lateral ankle ligaments, rigid sports tape, applied correctly, is sufficient when returning to sport. A brace in this instance is also very good. The brace must be rigid and of a snug fit.
Braces are easily applied and highly beneficial
Braces are easily applied and highly beneficial to children/adolescents as they can be readily and conveniently applied, especially before training sessions. Braces work great but must be comfortable and fit inside the sports shoe. This is why some people prefer tape.
If the ankle injury is BOTH to the lateral ankle ligaments as well as being to the "high' ankle (ie to the syndesmosis) the preference would be to tape the ankle as well as bracing it. In some instances further tape is also applied once the sportsperson has their sports shoe/boot on by over wrapping with further elastic type sports tape!
Sometimes there is a need for taping or bracing
On the whole, it has been shown that in sports such as Netball, Basketball, Football and Soccer there is a role for Prophylactic (otherwise known as preventative) taping or bracing. It does reduce the incidence of ankle injury.
Our main aim however is to learn exercises to strengthen the ankles to help avoid a recurrence of an injury.
Your physiotherapist can help you determine how
unstable the ankle ligaments are and advise you
on whether extra support should be used.
Written by Brian Payne
MGS Physiotherapy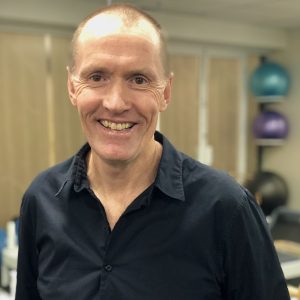 The author of this article, Brian Payne, is one of our most experienced Physiotherapists. He has extensive knowledge of all injury types and mechanisms presenting to our rooms.  From back strains and headaches through to ankle and knee injuries, Brian welcomes and enjoys the diverse challenges of them all.
Brian proudly boasts of his involvement with the St Augustines College in Brookvale whose 1st XV rugby team has been very successful over the past few years. Over this time, Brian has put in a lot of time and effort into their injury management.