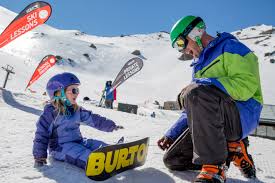 Skiing and snowboarding are physically demanding sports that require good levels of strength, endurance, agility, balance and flexibility. The right preparation, fitness and knowledge can help you get the most out of your trip to the snowfields and get you back again in one piece. It's important to start thinking about your preparation long before you leave home for your trip.
We've asked Peter from our Manly clinic to give us some ideas on how to make sure our time on the snow is as safe and enjoyable as possible. When he's not in Manly, Peter is an Australian Winter Olympics team physiotherapist and volunteer Thredbo Ski Patroller.
"I like to focus on the things that give me the best chance to ski or snowboard at my best. Being physically prepared, having the right equipment for my needs and ability, and being aware of the conditions around me are all key ingredients for a great day on the slopes."
"Not only will this enhance my performance, reduce my fatigue and increase my enjoyment of the sport I love, but I'll also be significantly reducing my chances of getting hurt."
There are some fundamental components of any winter sport physical preparation program that we can all benefit from. Ideally, it should be personally tailored with your physiotherapist perfectly placed to prescribe the most beneficial routine for you based on your current capabilities. You'll need to do something 3-4 times weekly for 4-6 weeks and your regime should include a squat movement, lunge movement, calf exercise, and some kind of push-up, abdominal curl-up, bridge and sideways challenge.
When you get to the snow make sure your boots and bindings have been adjusted, maintained and tested by a ski shop that follows industry standards. Your skis need to be set to match your height, weight and ability. Borrowing gear is a recipe for disaster. Wear several layers of light, loose and weatherproof clothing for warmth and protection. Layering allows you to accommodate your body's constantly changing temperature. Use appropriate protective equipment, including gloves, goggles and a helmet. Wrist guards are also a great idea for snowboarders. Don't forget to warm up before your first run and stay hydrated – all day!
When the lifts have stopped turning and it's time to come in from an awesome day's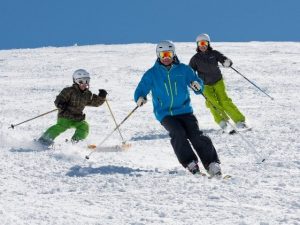 skiing or riding there's still a lot you can do aid recovery so you can do it all again tomorrow. After your shower, take some time to stretch the muscles you've been using and be sure to rehydrate before launching into your Après-ski activities.
If your destination list includes Thredbo or Perisher then be sure to keep an eye out for members of our Australian Winter Olympic team as they train and prepare for the next Olympic Winter Games in Korea, 2018.