As you are all aware, there are many changes around us due to measures for controlling COVID-19. Directions from government and the behaviours of people near us are changing from day to day and can be difficult to predict.
Direction from The Department of Health
The health industry response to the changing climate is directed by the department of health.  There is real-time communication to us regarding the actual threats and areas of concern for this virus.
Training and procedure make physiotherapy clinics safe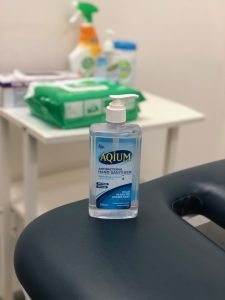 Physiotherapists are very well trained for dealing with infection control.  As a result, you will find that all physiotherapy clinics are extremely well prepared for dealing with the general public.  Health clinics are some of the safest environments that you can visit.
In any of our three clinics, there is very little chance that you will touch something that has not just been completely cleaned.  People with any symptoms are asked to stay away for now, although we are able to help those people remotely if required.
Before anyone walks into our treatment rooms, the room is thoroughly wiped down.  The physio will clean their hands and forearms before and directly after your visit.  This is normal practice for us; however, we have intensified this process in recent weeks to include things like doors, pens and keyboards. We also ask all visitors to clean their hands as they enter the clinics.
Will there be a general workplace shutdown?
If the government decides to close down workplaces, we expect that we will continue to be open.  We have no guidance from the department of health on that yet.  We are expecting that health services will be exempt, due to many people requiring ongoing assistance and the relatively low infection risk environment of health clinics.
So, it will be business as usual for MGS Physio
If you have any concerns about visiting, please call us to discuss, we will be happy to talk to you.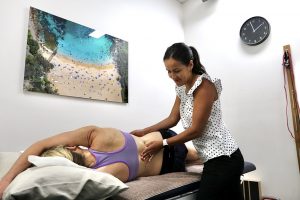 You can make booking online by visiting www.mgs.physio
or by calling     Manly                9976 266
Mona Vale       9979 6978
North Curl Curl 9905 3500