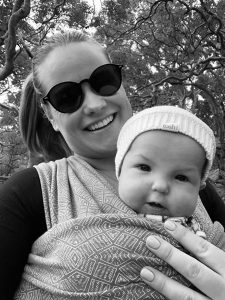 We're not quite sure what is in the water here at MGS, but it seems to be having some effect on the staff. Four babies in the past 6 months and another two on the way.  Our congratulations to the following:
Kat our Mona Vale receptionist – young Billy a bouncing baby boy
Kate Goswell our Women's Health  Physio – a sweet little girl Sophie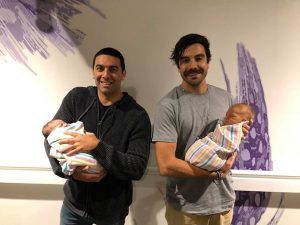 Alex Barr – young Lachlan Anthony
Cam Walsh – young Meika Leo
Both of these boys were born only hours apart, ironically in the same hospital, ironically overdue for the same number of days, ironically in the Birthing units next door to each other. This was the first pic to come from the Hospital
And there are more to come.
Lisa Studach – is due very soon with their second. Lisa and her family have made the move back to Switzerland to her homeland and we wish her and her family the best of luck over there.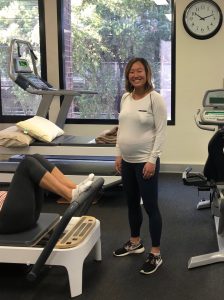 And then Chrissie our Manly pocket rocket, is shaping up nicely , due to have her first baby on 12th September.
These are very exciting times for us. We love to see our MGS Family grow, and really enjoy watching our young physio's live's blossom.
For those of us who are maybe a little past this stage, or more mature (myself included) , just don't drink the water……….