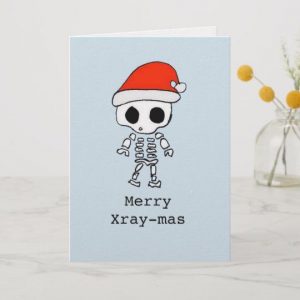 Staying Healthy and Injury-Free this Christmas
With Christmas just around the corner, we thought we would share some of our best tips with you about common silly season injuries and how to best keep you and your family healthy and injury free this festive season.
So here are some of our top tips to stay healthy this Christmas.
• Don't get lazy with your exercise and rehabilitation routine
After every Christmas, we regularly see people presenting to physiotherapy with old injuries started to rear their heads once again due to taking a break from your exercise routine. So if you have regular exercises to manage a specific condition, it's important to continue these over the holiday period.
• Take care of playing backyard games
Every year impressive stories are heard about backyard cricket and adults using kid's toys. Think twice before diving for catches and jumping fences following a 6 and out. And take care of jumping on a skateboard for the first time in 20 years.
• Don't sit too much
This is a time to relax with friends and family, time can get away from you and you may sit in the same position on the same chair for hours. It is recommended to get up and have a mingle every 20-30 mins. This includes long car trips to holiday destinations and family events. Regular changes in posture have been shown improve comfort and reduce the risk of musculoskeletal injuries.
• There is more time to exercise
Yes, it's a busy and social time but many are off work and even have more time than usual to go for a walk, bike ride or swim at the beach. This provides a better balance and will make the new year even better.
• Choose gifts that encourage activity
Buy presents that will encourage physical activity like a soccer ball or roller skates. This will ultimately lead to healthier lifestyle choices in the long run. And instead of an indoor movie session, dust off the bikes and go for a family ride. Choose the more active option if it's available this holiday period!
• Be careful when drinking
Whether it be at the work Christmas party or a festive glass at dinner, the holidays often see us consuming more alcohol that we normally would. Alcohol can be a major factor of many injuries over holiday periods. With alcohol consumption comes impaired judgment, reduced steadiness, in-coordination & reduced inhibitions. This combination is perfect for all major injuries.
• Don't ignore the pain
Finally, if you do injure yourself this Christmas, don't ignore it. Immediate management of sprains and strains etc is important and can decrease symptom severity. Our physiotherapists are highly qualified and trained to assess and treat all sorts of injuries and will help you get back on the beach again.