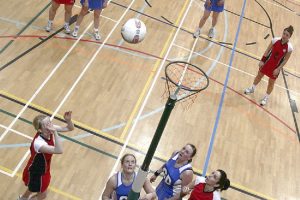 Are you doing preventative programs to prevent lower limb injuries in netball?
With the winter season of netball off and running, what are you/your kids doing to prevent lower limb injuries this season?
Netball has one of the highest rates of lower limb injuries in young female athletes, particularly knee and ankle injuries.  Netball Australia's KNEE program is an on court warm up program designed to improve movement patterns and prevent lower limb injuries.
It has been designed specifically for netball, with attention to the multi-directional demands and step rules of netball. It has been split into different sections- warm up, strength, balance/landing and agility. There are three programs- depending on the age and skill level of the athletes- junior, recreational and elite level.
In order for the program to be most effective, it should be performed at least two times per week, and with correct technique. Research indicates the program must be done for a minimum of 10 weeks to make a difference, and must be continued for the effects to maintained.
For details of your preventative program, visit https://knee.netball.com.au