Why do my feet tingle or go numb when I cycle ?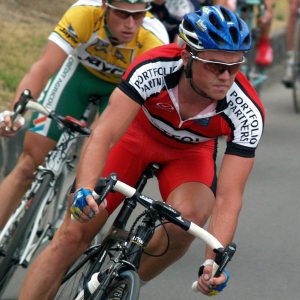 This is a common condition occurring in cyclists which can be related to several factors says our Physiotherapist Matt Geister.
The nerves in the feet called interdigital nerves can have compression issues or lack circulation. This may come about due to poor fitting shoes, incorrect cleat position or also from nerves further up the leg. Even lower back issues affecting the sciatic nerve can have a similar effect.
You can consult one of the Physiotherapists at MGS Physiotherapy about your bicycle riding related problems and any knee pain experienced whilst cycling.
A Physiotherapist can help identify any pain or problems from bike riding
Our Physiotherapists can help you identify the problem and advise on strategies to help take the pressure off the troublesome area.
We can also develop a treatment program which will include physiotherapy techniques to help with healing, beneficial exercises and stretching and any necessary adjustments needed to your bicycle to rectify your cycling problems.
Click here to contact MGS Physiotherapy to make an appointment at their Manly or Mona Vale Physio Clinics.